Portable Line Boring Machines Manufacturer in Turkey
LINEBORTECH Portable Line Boring Machines, as the leading Turkish company in the portable process, offers comprehensive assistance to help you achieve your goals quickly and enhance the performance of your projects that demand technical skills, including in-field processing and welding.
Now, ensuring timely delivery and top-notch quality for your projects has become a breeze. With our state-of-the-art technical machines, you can effortlessly execute precise operations, making your tasks remarkably smooth and efficient.
View profile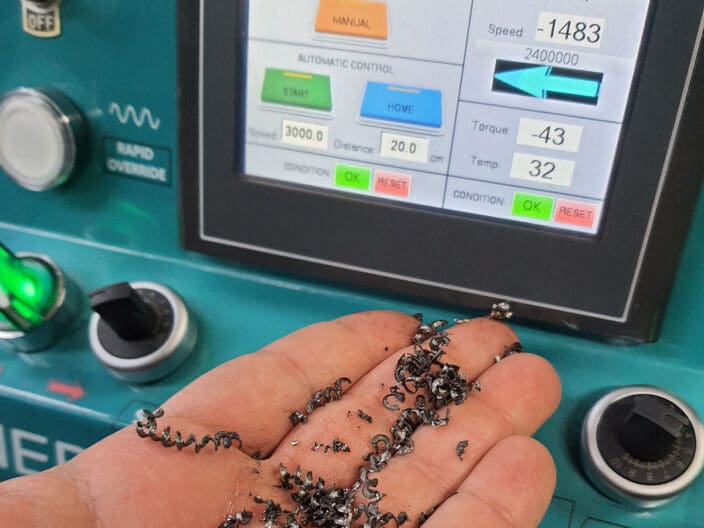 Produces Solutions and is Easy to Use.
The portable boring machines are mounted on the workpiece with a three-point carrier material. For example; If the connection holes of an excavator bucket are to be machined, they are mounted on the workpiece of the portable boring machine with various connection equipment so as not to cause axis misalignment. The machine operates with the movement of the electric servomotor located on it. Such portable benches are used for workpieces that are too large to be brought to the workshop and which are very costly to move and are located at distant places.
Lightweight, Ergonomic and Modular System.
Our machine consists of 4 different units.
Control unit
Servo motor unit
Rotary shaft and connection equipment
All vehicles and equipment will be safer and more organized thanks to the transport vehicle.
You will have all of the tools and equipment you need in your field and workshop work.
Portable Line Boring Machines
Portable Line boring machines, also known as boring bars or boring machines, play a crucial role in the field of machinery and engineering.
These tools repair and restore large diameter bores on equipment such as engines, turbines, pumps, and other machinery.
Designers create portable line boring machines to be compact, lightweight, and easy to transport to repair or maintenance sites.
These machines prove ideal for field use and can work on a wide range of equipment, including excavators, bulldozers, cranes, and other heavy machinery.
Uses of  Portable Line Boring Machines:
First of all, when it comes to repairing engine blocks, these machines prove invaluable. They skillfully repair and restore damaged cylinder bores, ensuring smooth and efficient engine operation.
Additionally, line boring machines excel in repairing pumps. By fixing and restoring damaged pump casings, they guarantee efficient and effective pump operation.
Moreover, these machines are highly effective in repairing hydraulic cylinders. With their ability to repair and restore damaged hydraulic cylinder bores, they ensure optimal cylinder operation.
Advantages of Portable Line Boring Machines:
Precision: One of the key advantages of line boring machines is their ability to deliver high precision and accuracy. Utilizing a computer-controlled system, these machines maintain consistency throughout the boring process, resulting in finished bores that meet the required tolerance.
Efficiency: Compared to traditional methods, line boring machines complete the boring process in significantly less time. Their efficiency shines through as they accurately and swiftly bore large diameter bores, minimizing downtime and generating cost savings.
Versatility: Portable Line boring machines are incredibly versatile, capable of working on a wide range of equipment. From excavators and bulldozers to cranes and other heavy machinery, these machines find applications in various industries, including mining, construction, and marine.
Portability: Thanks to their portability, these machines can be easily moved to repair or maintenance sites. This eliminates the need to disassemble the equipment and transport it to a repair shop, resulting in substantial time and cost savings.
Cost-effectiveness: In terms of cost-effectiveness, line boring machines offer an exceptional advantage over traditional bore repair methods. By eliminating the requirement for equipment disassembly, transportation to a repair shop, and subsequent reassembly, these machines significantly reduce labor costs, downtime, and transportation expenses.
How Line Boring Machines Work: Portable Line boring machines effectively bore out the damaged area.
Values
Commitments (Integrity, Performance, and Excellence)
Integrity: trust is at the foundation of our relationships with our customers and our suppliers
Performance and excellence: we value high-quality performance and aim for excellence in all our transactions
Quality and value of services
We bring value through the quality of our services and our competitively priced products
portable boring machine  line boring welding machine
Prominent Features for Line Boring Welding Machine
The specifications stated in our products are approved by our customers.
Portable Line Boring & Welding Machine Installation